sale horses

---
~ On Consignment ~

Fourteenkaratrita

Rita is a big, easy going, kind mare. She is quiet and safe to ride in the arena for all levels of riders, and is intermediate safe on trail and hauled out. Rita has good ground manners, and is an uncomplicated ride. Current owner rides 1-2x a week and Rita is well behaved with only a quick lunge. She will really excel once put into full work!

Rita could be an intermediate riders dream to enjoy and tune up for the show ring. She is also suitable in the arena for beginner riders when in semi consistent work. She knows the basics of moving off the leg, and has quiet transitions.

Rita is a big girl at around 16h and has a big body. She is registered thoroughbred but looks like an appendix. Rita is 11yrs old, sound, no maintenance, shod in front.

Rita has natural slow gaits and could be developed into a pleasure mount or a fun all around mount. With a short tune up and some conditioning she will quickly get into shape and get even better than she already is.

Rita is only for sale due to owner finances, and they want the best home for this girl!

Offered at $4,000
---
~Duchess~

Big, fancy, fun ride. Duchess is schooling 2nd level dressage, and is a first level schoolmaster. She is a lovely mover, easy and uncomplicated ride, and has a great work ethic. Would be fabulous for an intermediate-advanced rider to continue in dressage or hunters. She is green over fences but loves it and is very scopey. Duchess has a forward walk, a floaty trot, and an adjustable canter you can sit forever. She has limited experience outside the arena but has begun schooling in the field and starting to trail ride. She can be looky and forward but is a fun and safe ride for an intermediate + rider. Duchess has a lifetime USDF and has previously shown 1st level and a handful of 2nd level tests.

She is light off the leg, solid on her shoulder and haunches in, and is always a pleasure to ride. Will be fabulous once back into top condition.

Duchess is a 16h, 13yr Thoroughbred mare. Sound, no maintenance, low mileage, shod in front, does well is pasture with others or can be stalled. Would also cross out great for some fancy foals!

$2,500 Great home most important consideration.

Video
---
---
~ Mystique ~

JC: Stake My Claim

Top quality prospect!

Mystique is a 4yr Thoroughbred filly standing at 15.3h with maturing to do. She is an easy going girl, who likes people and doing stuff.

Mystique is a lovely mover with a big stride. She will excel in any discipline, and has the movement and jump to go any direction.

Mystique already enjoys going on trail rides both alone or in a group. She is lightly started and has been a delight to work with. She will be a fun and rewarding young horse to bring along. Trainer favorite, only for sale due to changes in time and funding.

Mystique is a laid back but energetic girl. She would enjoy a full time job but can sit for a few days and remember what she learned. She is not spooky, and is not bothered by much. She is young and green so requires and intermediate + rider to bring her along. Schooling WTC in arena and cross country field. Trotting baby ditches and logs.

Mystique has great ground manners, she loves playing in the pond, she ties, trailers, and does well in a herd. She is sound with no vices or issues, and currently is shod in front.

Offered at $3,500

Through Water VideoWalk Trot VideoFree Jump Video
---


~ Diana ~


Diana is the cutest little mustang mare! She is kind, quiet, and respectful. Vet aged around 13yrs old, and stands around 14h.
Diana has been mounted and was very calm, she is ready to start.
She is halter broke, can be saddled, bridled, handle her feet, stands quietly tied, trailers great. Ground drives and carries dummy rider, not at all spooky.
Just about ready to start under saddle. She is an easy girl and would be a great first project for someone.

Diana is sound barefoot, sane, and ready to find a person of her own!
UTD on vaccines, worming, and feet.

Price negotiable to the right home.

---







5yr Thoroughbred Mare. 16h.
Green broke WTC. Started in field and is forward but safe. Willing into water, and over small logs.
Quiet down trail with a buddy.
Scopey and handy through the jump chute.
Great hunter prospect or could go any direction. Looks cute english and western. Perfect all around type.
$3500




---
---
---
Powered by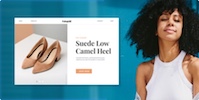 Create your own unique website with customizable templates.